Upload files via FTP
Uploading Files via FTP
FTP Client
There are many different FTP clients available, but for our example, we will be using the Cyberduck FTP client, available
here
for Mac and Windows.
Connecting to our FTP server
At the top left of the Cyberduck window, there should be an icon with the words 'Open Connection' beneath it. If you click that button, you'll see the following window.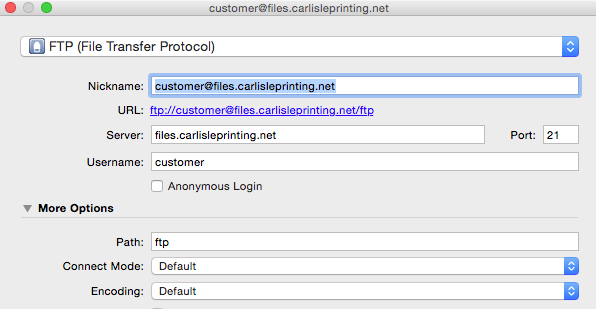 The settings to enter into this window are as follows:
Server:
files.carlisleprinting.net
Username:
customer
Password:
Contact us for password
Transfer files to FTP
To copy files to our FTP site once you have established a connection, simply drag the files from your computer onto the Cyberduck window.